Excellence in Park Orchards Removals – Affordable Moving Packages
Leon Kennedy Removals & Storage is a 4th generation moving company. We take a great deal of pride in saying that over the last 90 years, we have been a part of moving many Park Orchards homeowners into their new homes. We opened our doors in 1920 and have built a solid foundation based on offering honest moves that are reasonably priced and well-planned, delivering the furniture and belongings of our customers safely to their new destination.
Call us at 03 9842 3148
We provide a full range relocation services to property owners in Park Orchards and commit that with each move we perform, our customers can rely on:
Honesty
Integrity
Affordable Moving Rates
Outstanding Customer Services
Safe Moves
Fast and Efficient Moves
Instant moving quotes and information on our Moving Packages can be obtained by calling us at the number above. We can also provide any moving information you require by contacting us through our "Get a Quote" form.
Residential Relocations Park Orchards Melbourne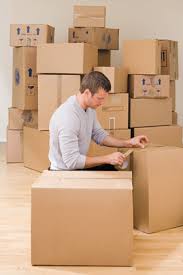 Leon Kennedy Removals & Storage moves homeowners in Park Orchards at affordable moving rates. We specially train each of our Residential Removalists to ensure that each is highly experienced in the moving approaches and techniques we have developed over the years. Our moving experience in the industry is second to none and ensures a well-implemented move and safe delivery of our customers' home belongings and furniture.
We offer complete moving packages that include pre-packing, dismantling furniture, utilities disconnect and reconnect, loading, transport and unpacking and re-assembling furniture. Our full-service moving packages are perfect for the homeowner that does not have the time or energy to deal with all the details of their move. We also offer customised moving packages like scheduling your move and arriving on-time to load and transport all your belongings and furniture as well as ensuring the utilities are disconnected once your last box is loaded, and floors swept, and reconnected at your new home, ensuring you are not without lighting and heat / air.
Our residential movers focus on delivering homeowners furniture and belongings damage-free, and assure their property will be properly protected during the move to ensure no damage to their home occurs.
Leon Kennedy Removals & Storage also offers furniture storage for customers that need to be out of their old home, but do not have their new home secured.
Commercial Relocations Park Orchards
Leon Kennedy Removals & Storage provides Park Orchards business owners with commercial and office relocations. Our commercial movers are trained in the operations of a business, ensuring they understand all elements involved in the operations of a business. This includes cables, telephones, computers and all other equipment they may be required to break down, label and pack for the office relocation.
We move all types of commercial businesses, retail, small businesses, corporate offices, etc. and are able to say that we do deliver your belongings, equipment and furniture safe and get you back to business as quickly as possible.
Call us at 03 9842 3148
Furniture Removals Park Orchards
Furniture moves require the right equipment and plenty of manpower. Few homeowners are fully equipped with the knowledge of breaking down furniture, wrapping the furniture properly and having the proper equipment to move the furniture. Leon Kennedy Removals & Storage provides Park Orchards with Furniture Removals that are performed by highly trained and skilled removalists that take the time to properly prep the furniture to ensure a safe move. We are the pros at ensuring your furniture, and your dwelling, will not be damaged during your furniture removal Park Orchards.
Why Choose Us?
At Leon Kennedy Removals & Storage, we have built our reputation over the years as an honest mover that offers reasonable moving rates. Our company is one that has been in the moving industry since 1920. We are the only moving company in Park Orchards that can say we are a 9th generation moving company, giving us a great deal of pride, as well as experience in moving.
We offer a full range of moving packages:
Residential relocations
Commercial relocations
Last minute relocations
Furniture removals
Packing and unpacking services
We also take extra steps to help eliminate the stress and chaos of our customers' moves like providing them with free moving boxes.
Contact Us Today
For seasoned movers with over 90 years of experience in home relocations, contact Leon Kennedy Removals & Storage Park Orchards Melbourne.
Call us at 03 9842 3148