Do you want to move with a professional & local Removalist in Donvale, or with cheap movers at the risk of losing your valuable household furniture, or with unprofessional movers with no experience but just want to make some bucks for the day? If you answered Yes, then you've come to the right Removals Company.
We are professional, reliable with over 60 years in the business.
Your local Furniture Removals operating and servicing Donvale since 4 family generations. It can't get any better than this. Our service in Relocation Bayswater is personalised and therefore we have high customer satisfaction.
It's all about Value for Money – don't risk it elsewhere.
The beautiful suburb of Donvale is a relocation that will be enjoyed. Leon Kennedy Removals relocates property owners to and from Donvale. We are a 4th generation family owned and operated moving company that focuses on family relocations. With Leon Kennedy Removals, your relocation is completed with over 90 years of experience. Leon Kennedy Removals puts care into your relocation.
Call us for a moving quote at 03 9842 3148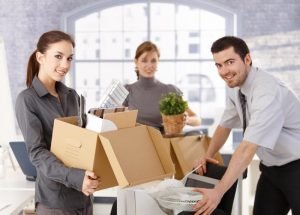 Leon Kennedy Removals Donvale Relocations
Leon Kennedy Removals understands the anxiety homeowners face when moving. While you may be looking forward to building new memories, you are leaving behind old memories with friends and family. Your favorite place to grab a bite to eat will no longer be around the corner. If children are part of the family, there will be new schools and friends to get accustomed with. The time is a trying one.
With Kennedy Removals,
Custom Tailor Your Donvale Relocation with Kennedy Removals
With Leon Kennedy Removals, you have your relocation catered to your specific needs. With 90 years of experience moving families, we know how to relocate families quickly and safely. We provide full services relocations as well as tailored relocations, offering:
Complete new home setups
Home removals Donvale
Packing & unpacking services
Furniture Removals
Furniture disassembly and reassembly
Furniture storage
Our removalists Donvale have the experience to provide removals that are the first rate. Each removalist is highly trained to the Leon Kennedy standards and receives ongoing training to ensure quality and timeliness of their relocations. We use only the best and latest technology as well as equipment to ensure quality relocation.
Leon Kennedy Removals
As a family moving business, and families of our own, we understand the love that is packed away in boxes. Items are cherished, years of memories are tucked away, and some items are irreplaceable. Leon Kennedy Removalists move the Kennedy way- with compassion for each box packed and lifted. We are Removalists Donvale that put the care into a relocation, organizing the move and being there for our customers through each step in the moving process. Families have depended on Leon Kennedy Removals for over 90 years to relocate their properties from
one destination to another safely. We do so with care.
Our commitment:
To provide our customers with first-rate moving services that do not mean putting other things aside.
We haven't changed our moving rates in over six years.
To provide our customers with family movers that oversee all aspects of their relocations so they can concentrate on the little things.
To provide our customers with a move that eliminates stress and anxiety and complete with excellence.
For more information on our services, or to obtain a moving quote, or schedule an in-house assessment, please contact Leon Kennedy Removals at the number below or reach out to us through our contact page.
Call Leon Kennedy Removals at 03 9842 3148