With over 90 years of Relocation services carried out in Wheelers Hill (Eastern Suburb Melbourne), Leon Kennedy Removals & Storage can say we are the most experienced relocation experts with 90 years of operation in moving people. We are a 4th generation; family owned Moving company (Movers) that built its foundation on honest and safe moves, offering affordability and efficiency to our customers.
We specially train each Removalist to ensure the quality of their knowledge and skill. With each move, our movers perform, our reputation is going on the move with them. Leon Kennedy Removals & Storage specially is confident of the quality of their knowledge and skill, ensuring each is fully qualified and experienced to continue building our good name in the moving industry before they perform a move in Relocation Wheelers and Relocation Box Hill.
We offer a full range of moving services, including:
Residential relocations Wheelers Hill
Domestic relocations
Furniture removals & storage
Antique removals
Piano removals
Furniture storage in Mitcham
Boxes delivered & picked up
Bubble wrap and White Paper
Should you require short term or long term Furniture Storage, our facilities are temperature-controlled and patrolled to ensure the safe keeping of your furniture and household or office items.
Call us at 03 9842 3148
Residential Removals Wheelers Hill
Regardless of the size of your home, Leon Kennedy & Removals makes moving your home an easy experience. We opened our doors in 1920, making us a 4th generation moving company. We take a great pride in saying that we have been in the moving business for over 90 years. Our moving solutions at affordable prices and customer services are the foundation of our business. Being a family owned relocation services business, we take great care of our customers, focusing on their moving needs and building relationships through trust.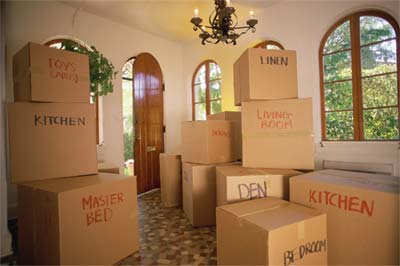 Our Residential removals are performed by highly trained and experienced Home Removalists. Our training involves special techniques and the use of materials and equipment that secure all furniture and belongings for a safe move. With over 90 years of experience in the business, we have the experience and knowledge to move a home safely and without damage.
We take the time to get to know our customers and their needs to ensure that we can provide the exact services they require. Our residential moves include a full range of services, including pre-packing boxes, wrapping mattresses and furniture and unpacking services. Should you like us to oversee the little things like disconnecting and reconnecting your utilities, we'll also ensure this is done.
Leon Kennedy Removals & Storage communicates effectively with our customers throughout a move so that they have the peace of mind that their move is on time. With knowledge, experience and the proper equipment and techniques, Leon Kennedy Removals & Storage can ensure a safe move of your furniture and belongings.
Moving Tips
Pack a separate box with the essentials that you will immediately need, such as a change of clothes, toothbrushes, toilet paper, etc.
Have a separate box with your child's most important things like their special stuffed animals, their blanket and anything else that makes your child comfortable.
Pack all important and sentimental documents separately.
Call us at 03 9842 3148
Furniture Removals Wheelers Hill Melbourne
Moving furniture from one location to another is a stressful event. Leon Kennedy Removals & Storage offers furniture removals that can make your relax. We have over 90 years of moving furniture under our belt. Our furniture removals Wheelers Hill are affordable and offer your the peace of mind that your furniture will arrive safely and damage free.
We offer furniture removals of every type of piece:
Entire household furniture
Piano Removals
Curio Removals
Antique Removals
Boxes delivered and picked up
Our Furniture Removalists are experienced and will get your furniture from one destination to another safely and on time.
Commercial Relocations Wheelers Hill
The complexities of an office vary. Some require sophisticated computer equipment, telephone systems, and office furniture to be broken down, packed and moved. Others are less complex. Whatever the complexity of your office move, Leon Kennedy Removals & Storage offers commercial and small business relocations that are the first rate. Our relocations specialists are specialist who will move your office furniture, documents, equipment, and belongings safely and on time.
Contact Us Today
To discuss your specific moving needs, contact the moving experts, Leon Kennedy Removals & Storage Wheelers Hill Melbourne. Our removalists are specially trained and experienced and offer a relocation that is smooth, eliminating all stress associated with the move.
Call us at 03 9842 3148